Maurice Liang
(photovisionone)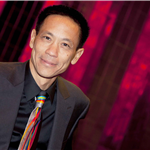 Maurice Liang is an award-winning published photographer and writer located in the San Francisco Bay Area. He specializes in automotive, events, and pinup photography.
2023 Rabbit Rescue Calendar. 12 months of cute adorable rescued rabbits. All photography by Maurice Liang. Printed on heavy stock paper and O-ring…

2022 Rabbit Calendar - Monthly calendar features rabbits rescued by The Rabbit Haven. High Quality calendar printed on heavy stock paper. Measures…

2021 Rabbit Haven Calendar featuring 12 months of rabbits rescued by the Rabbit Haven. Profits donated to support the Rabbit Haven.
NorCal Viper Club 20th Anniversary Program

Standard

/

8.25" x 10.75"